It was very idealistic and rigid.
Painting and sculpture was main means of expression. Art usually reflected the Pharaohs and their life.
Egyptians, like many ancient people, used bright colors to decorate their tombs and temples.
---
THE AMARNA PERIOD
During Akhnaton's reign, he led a remarkable artistic revolution to go along with his religious turnover. The style he used has been called both naturalistic and expressionistic, among other things, but how one classifies it really depends on what part of his reign you are looking example: a realistic portrayal of life develop. Akhnaton believed that art should reflect everyday life. Up until that time art was very focused on scenes showing topics related to death and the afterlife.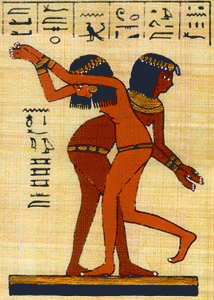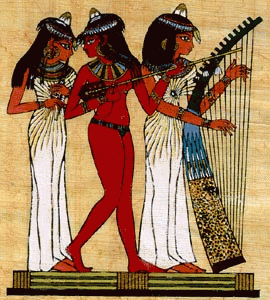 Dancers and Musicians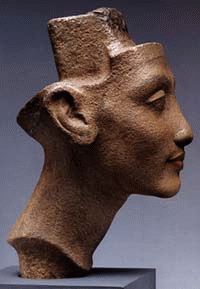 Nefertiti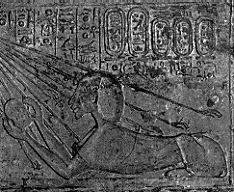 Akhenaten is shown as a sphinx holding up an offering to the Sun God Aton.